Got to compete at yet another tournament this year. I had no one to compete with which was a huge bummer. This is the second tournament in a row that I did not have someone to fight. I am super thankful for the brown belt who agreed to roll with me. Our match was done in about one minute. But I learned a lot in that one minute.
Question I have is, why are there so few female purple belts at tournaments? I fight at a masters level (a.k.a. 30+) and the purple belt gal who was fighting in the adult division the day before also did not have anyone to fight. I mull this over and over in my head all the time. I really would love to have the answers, I would love to solve the problem. I would love more ladies to roll with on tournament day.
Personally I think there were fewer women learning BJJ when I started, and even fewer continued after blue belt. But I am so excited so see tons of women learning BJJ now. Don't lose heart and give up. There's no pressure to compete, but if you can, and want to, show up and fill those divisions. Let's end the "lack of competitors" to fight for future female grapplers. It is scary to get out there. Even after doing about 10 tournaments I still get the jitters. But the experience is worth it and amazing. It's even more beneficial when you may be the only one of your size at your gym and you wonder what your skill level really is against someone your size and age. I imagine it as an open mat I pay for, and get a one to 5min round with someone.
Another factor might be the "represent your team and don't let us down" mindset that some schools have. We heard a coach tell a female white belt before she went out "don't bring down the team". I could not imagine the pressure she felt. Not only was she going out there to test her own skills, there was the pressure that there could be shame if she didn't win and help her "team" take first at the tournament. I'm sure there are some ladies who might be attracted to that team mentality, but I suspect for many this pressure scares them off.
There is something I am trying to do about this. I am running a YouTube channel trying to show matches at different belt levels and different tournaments. I am hoping if women have a huge resource of videos to watch, that it might encourage more women to compete. If you're reading this, and you have videos you would like to send in, let me know, you can email me grapplegraphix (at) gmail (dot) com.
Maybe someday soon we'll see more brackets filled with women fighting. All of us who train, we love to roll. Let's get out there and fight for fun too!
While comments are turned off, please feel free to email me your thoughts. I would love to have more discussion about this. You can email me grapplegraphix (at) gmail (dot) com.
This tournament is also special, I got to watch my husband compete (he's a purple belt too, been a purple longer than me). He did amazing and I am so excited we got to do this together! Wanted to throw that out there since he's in the picture collage with me at the top of this page.
New Decal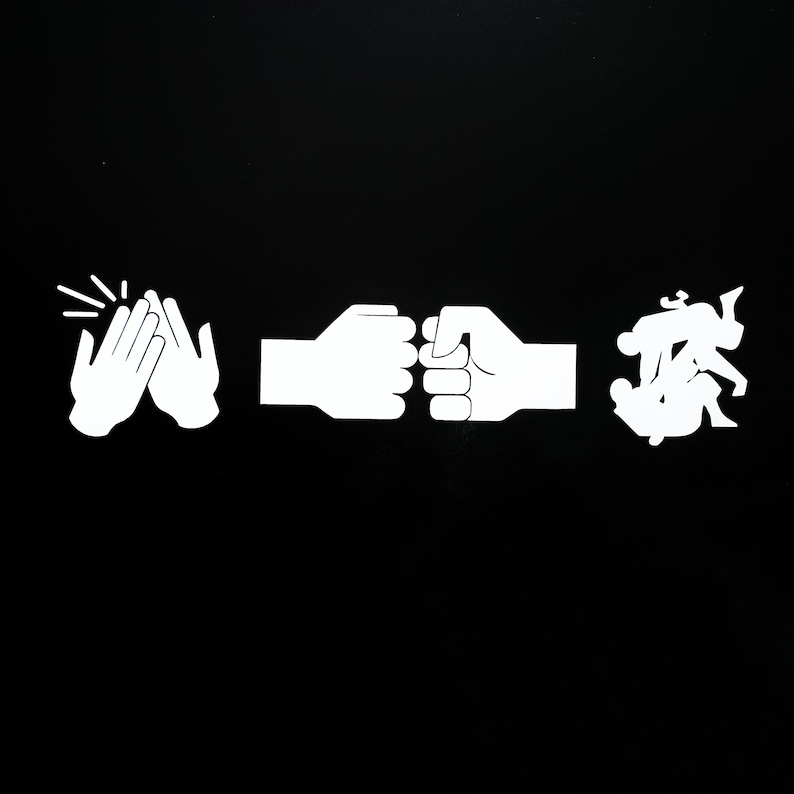 We have a new decal in our store! It's a solid version of our Slap Bump Roll decal. A customer had trouble with the thinner version sticking to their laptop. This design has more adhesive to stick to surfaces better that face a lot of in and out of bags.
We want to feature you!
Have you recently had a belt promotion? Stripe added to your belt? We want to feature you here and celebrate with you! Do you love our products? Take a selfie and we'll feature you too! We love our customers and we want this blog to be more than about us, we want you involved too!